STUDENT VISA PROCESS
Process to obtain British Student Visa for international students
Immigration and student visa Information for UK
For EEA Students
If you are a student from EEA country that is - European Union plus Iceland, Liechtenstein and Norway, then you can enter United Kingdom with minimum formalities. If you are from EEA then it is so easy for you to enter UK that you don't even need to obtain UK Student visa. However, you'll be asked to present evidences that you have been approved for the course of study you have selected and you have sufficient funds to stay and study in United Kingdom. In addition to this, you'll also need a valid passport.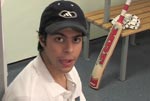 For Non EEA Students
If you do not belong to EEA (European Union, Iceland, Liechtenstein, Norway) then you'll have to fulfill some immigration requirements. Students belonging to many countries will need to obtain a British Student Visa to study in UK. They can do this at the British Embassy, High Commission or Consulate of Britain. Students from some Commonwealth countries where obtaining a student visa is not compulsory must also have to get entry clearance before leaving their home. This is to make sure a Right of Appeal in the unlikely event that entry is refused. To verify either you need to obtain a visa or not, visit Foreign and Commonwealth Office web page at http://fco.gov.uk/travel/imm_visa.asp
Documents Required to Obtain British Student Visa
A valid passport
A letter of unconditional acceptance for a full-time course from a university
Mark sheets of previously joined exams
Evidence of your financial ability to meet, without working in the UK, the costs of your course, accommodation and maintenance and to support any dependants accompanying you.
Letters of recommendations are appreciated
Time of validity of the student visa to be received is usually determined by the length of your course of study.
When you arrive in the United Kingdom, an immigration officer may question you, so don't forget to take all relevant documents in your hand luggage.
Student Visa Doesn't Allow
working more than 20 hrs per week.
your placement is part of your studies, has the agreement of your education institution and leads to a degree or qualification awarded by a nationally recognized examining body
do business, be self-employed or provide services as a professional sportsperson or entertainer
work full-time in a permanent job
Passport stickers, stamp and length of stay
When you apply for a student visa at a British Embassy, Consulate or High Commission outside the UK, you will receive a sticker known as vignette, in your passport with the conditions and length of stay. When you arrive at the airport, you will receive a stamp to show when you entered the United Kingdom.

If you are applying for entry at a port of entry (you can only do this if you are from a non visa required nation), you will get a stamp in your passport with conditions and length of stay.

Most of the overseas students (from outside the European Union) are initially given the right to stay for one year. But there is nothing to worry about, if you want to stay longer as a student then you may extend your visa validity length as a student.

The Immigration Officer may endorse on your passport with any other restriction that may apply to you.
See Also..............................................................................................
Admission | Financial Aids | Universities List | Living Cost
Student Visa information for other countries:
Student Visa USA | Student Visa UK | Student Visa Australia | Student Visa Canada | Student Visa Japan | Student Visa Germany | Student Visa Netherlands | Student Visa Ireland | Student Visa Russia | Student Visa New Zealand | Student Visa France | Student Visa Switzerland | Student Visa Cyprus | Student Visa Poland | Student Visa China | Student Visa Singapore | Student Visa Italy | Student Visa Spain